As a homeowner, plumbing emergencies are one of the last things you want to deal with. They can be inconvenient, costly, and sometimes even downright disgusting. Fortunately, there are steps you can take to avoid common plumbing emergencies.
What Constitutes a Plumbing Emergency?
Simply put, a plumbing emergency is a situation where you need a plumber right away. Here are some examples:
Burst Pipes
A burst pipe can lead to significant water damage to your home, and could result in a loss of water supply to your property.
Clogged Drains
A drain that is clogged can cause water to back up and overflow, leading to water damage and potential health hazards.
Blocked Toilets
A blocked toilet can quickly become a health hazard, as sewage can back up into your home and contaminate your living space.
Broken Water Heater
If your water heater breaks, you may not have hot water, which can be particularly problematic during cold weather. Additionally, a broken water heater can lead to leaks and water damage.
Overflowing Septic Tank
An overflowing septic tank can cause sewage to back up into your home, leading to a significant health hazard.
These issues are obviously important to address as soon as possible for several reasons. First, they can be inherently dangerous. Additionally, ignoring plumbing emergencies can lead to even greater issues down the road.
What Is Not a Plumbing Emergency?
Though they can be inconvenient, there are some things that do not typically warrant being called an emergency:
Slow Drains
Slow drains often indicate a clog somewhere in the drain line. It's best to address the issue sooner rather than later to prevent a complete blockage, but it is probably not urgent.
Leaky Faucets
Leaky faucets are not emergencies, but they can cause your water bill to spike if left unaddressed for too long. If you notice a leaky faucet, it's a good idea to schedule a repair appointment to avoid wasting water and potential damage to your fixtures.
Water Heater Maintenance
Regular maintenance of your water heater is crucial to its longevity and proper function. However, routine maintenance like flushing the tank and replacing the anode rod do not typically qualify as an emergency.
Pipe Corrosion
Corroded pipes need to be repaired or replaced but typically do not require an immediate emergency response. Regular inspections and maintenance can help identify corrosion early on before it becomes a more serious issue.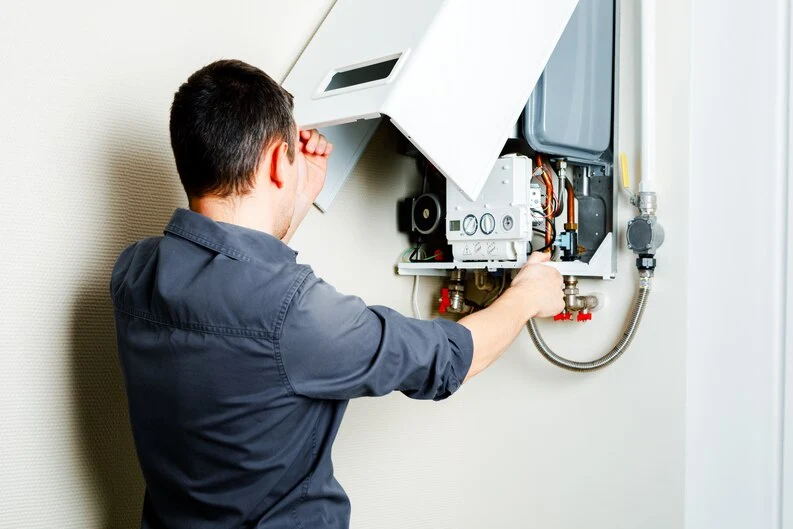 Tips to Avoid Plumbing Emergencies
Most plumbing emergencies come up suddenly and without warning, but there are some things that homeowners can do to minimize the likelihood of needing to call for an emergency plumber.
Regular Inspections and Maintenance
One of the best things you can do to avoid a plumbing emergency is to have regular plumbing inspections and maintenance performed on your plumbing system. This includes having your pipes inspected for leaks, having your drains cleaned, and having your water heater serviced. By catching potential problems early, you can often avoid costly repairs down the road.
Be Mindful About What Goes Down Drains
Be careful of what gets put down your drains. Many plumbing emergencies are caused by clogs, which can be the result of flushing inappropriate items down the toilet or pouring grease down the sink. To avoid these issues, make sure everyone in your household knows what can and can't go down the drains.
Here are just some of the many things that can cause clogs:
Grease, oil, and fats
Wet wipes, including flushable wipes
Feminine hygiene products
Paper towels and tissues
Condoms
Dental floss
Medication
Hair
Food scraps
Cat litter
Avoid using chemical drain cleaners
While they may provide a quick fix, chemical drain cleaners can cause damage to your pipes over time and may even exacerbate clogs.
Install water alarms
Water alarms can alert you to potential water leaks before they turn into major problems.
Keep an eye on your water bill
A sudden increase in your water bill could be a sign of a leak or other plumbing issue.
Know how to safely use your garbage disposal
Only put small amounts of food waste into the garbage disposal at a time, and avoid putting hard items, such as bones or fruit pits, down the disposal.
Additional Tips for Plumbing Emergencies
In addition to regular maintenance and being mindful of what you're putting down your drains, there are a few other things you can do to prevent plumbing emergencies:
Know where your shut-off valves are located. In the event of a burst pipe or other emergency, you'll need to be able to shut off the water to your home quickly. Make sure you know where the shut-off valves are located and how to use them.
Insulate your pipes. If you live in an area with cold winters, it's important to insulate your pipes to prevent them from freezing and bursting.
Don't ignore leaks. If you notice a leak, no matter how small, it's important to have it fixed right away. Even a small leak can lead to big problems if left untreated.
Have a trusted plumber on speed dial. In the event of an emergency, you'll want to be able to call a plumber you trust to come to your home right away. Look for plumbers near me online or ask friends and neighbors for referrals.
If you will be away from your home for an extended period of time, it's important to take extra precautions to prevent plumbing emergencies. Here are some tips:
Turn off the main water supply to your home. This will prevent any water from flowing through your pipes while you're away, reducing the risk of a leak or burst pipe.
Drain your pipes. After turning off the main water supply, open all of the faucets and let the water run until it stops flowing. This will help to drain any remaining water from your pipes, reducing the risk of freezing and bursting during cold weather.
Set your thermostat. If you live in an area with cold winters, make sure to set your thermostat to a temperature that will prevent your pipes from freezing while you're away.
Have someone check on your home. Ask a trusted friend or neighbor to check on your home periodically while you're away. They can make sure everything looks okay and notify you of any issues.
By following these tips, you can reduce the risk of coming home to a plumbing emergency after an extended absence.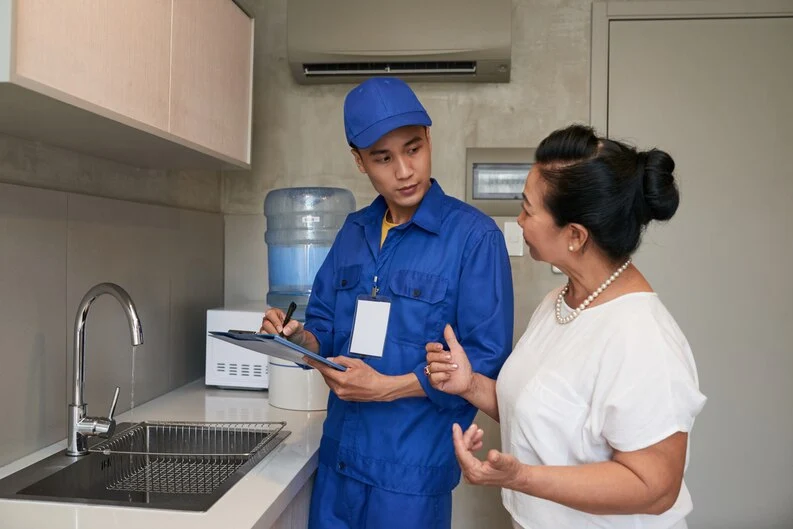 Stronghold Plumbing & Septic
When you need plumbers in & near Lakeland, contact Stronghold Plumbing & Septic. Whether you need a minor repair or are dealing with a plumbing emergency, our team of experienced experts is ready to help.
Contact us today to schedule an appointment or request a free estimate for 24 hour emergency plumbing services.