Garbage disposals, also known as food waste disposers, are kitchen appliances designed to shred and grind food waste into small particles that can be easily flushed down the drain. According to Business Insider, about half of all US households have one.
Disposals are typically installed under the kitchen sink and connected to the plumbing system. They make disposing of waste easy, but it's important to follow some basic guidelines to ensure that your garbage disposal continues to function properly.
How Do Garbage Disposals Work?
Garbage disposals work by using centrifugal force and sharp blades to break down food waste. The food waste is placed into the disposal's hopper and then activated by turning on the power switch.
The motor inside the disposal starts rotating the grinding chamber, which contains the blades or impellers. As the food waste comes into contact with the spinning blades, it is chopped and pulverized into small pieces. The water flow from the sink helps carry the food waste through the drainpipe and into the sewage system or septic tank.
Garbage Disposal Do's & Don'ts
To ensure the proper functioning and longevity of your garbage disposal, it is essential to follow certain dos and don'ts when it comes to usage and maintenance.
Garbage Disposal Dos
Run the garbage disposal regularly. Running the disposal at least once a day, even if there is no food waste to grind, helps maintain its proper functioning. This prevents the blades from rusting and keeps the appliance clean.
Use cold water. When using the garbage disposal, always run cold water instead of hot water. Cold water helps move food waste down into the blades and drainpipes, while hot water can melt fats and cause them to stick to the blades, potentially leading to clogs.
Break up large scraps. Before grinding food waste, break up large scraps into smaller pieces. This practice prevents overworking the motor and ensures more efficient grinding.
Grind ice cubes. Once a month, grind a few ice cubes in the garbage disposal. This helps keep the blades sharp and removes any food particles that may be stuck inside the appliance.
Clean the garbage disposal regularly. Cleaning your garbage disposal every two weeks is crucial to keep it working correctly and avoid clogs. Use ice cubes and rock salt to remove stuck-on food waste. Additionally, pour a mixture of vinegar and baking soda down the disposal to eliminate bacteria and reduce bad odors.
Garbage Disposal Don'ts
Be careful about what gets put into the disposal. Certain food items and objects can damage the garbage disposal or clog the pipes. Avoid putting banana skins, broccoli, celery, corn husks, potato peels, bones, eggshells, coffee grounds, and fat into the disposal. Harsh cleaning chemicals should also be avoided, as they can cause damage and clog the drains.
Don't overload the disposal. Garbage disposals have limits. Avoid putting excessive amounts of food waste into the disposal at once. Gradually add additional waste to avoid jamming the blades or clogging the drain.
Don't use drain openers. Drain openers and chemical cleaners should not be used with garbage disposals. These chemicals can damage the disposal and may even cause harm if they splash back during use. If you encounter a clogged drain, it is best to call a professional plumber.
Don't put your hand in the unit. Never put your hand inside the garbage disposal. Always disconnect the power and use appropriate tools, such as a hex key, to access the grinding chamber if there is a malfunction. If you need garbage disposal repairs, contact a plumbing company.
Garbage Disposal Installation
If it's time for a garbage disposal replacement, or if your home doesn't have one, you may be wondering about the cost.
The cost to install a garbage disposal can vary depending on various factors such as:
The type of garbage disposal chosen, such as continuous feed or batch feed models. Continuous feed disposals, which are more common, typically have an average cost that is somewhat lower than batch feed disposals.
Labor costs in install the disposal, which will depend on whether the job is a replacement or a new installation.
Additional accessories, such as treatment dispensers, dishwasher drain connectors, push-button systems, or baffles.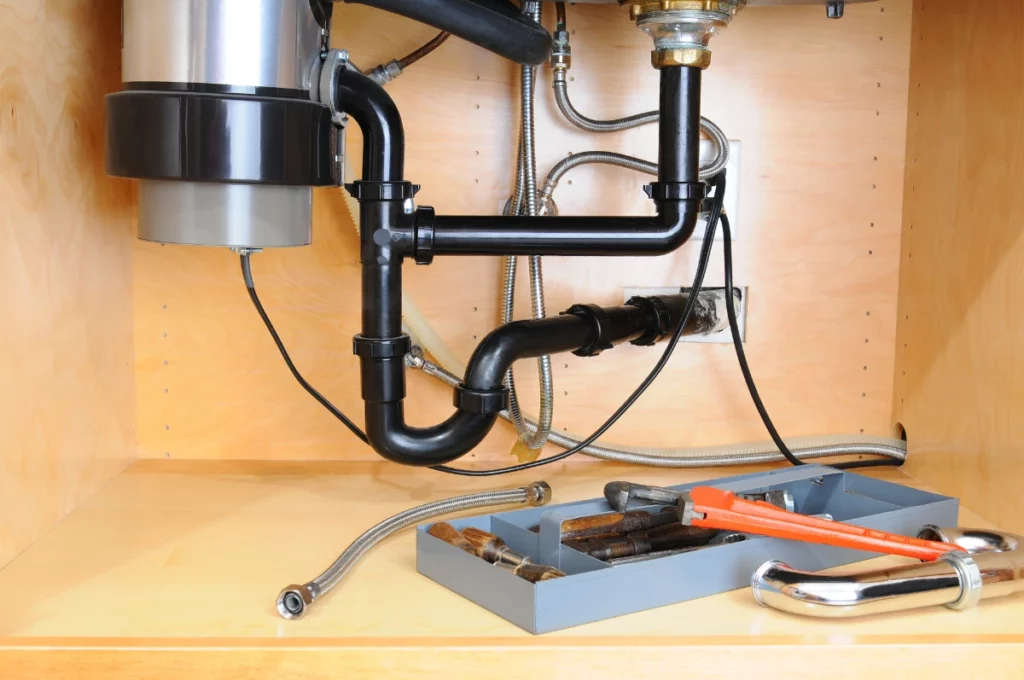 Whether a homeowner should DIY a garbage disposal installation depends on their level of plumbing and electrical experience and comfort with the task. With the right tools and following step-by-step instructions, it is possible for homeowners to successfully install a garbage disposal themselves.
However, there are some considerations to keep in mind. Garbage disposals require both plumbing and electricity, so it is imperative to pay careful attention to detail and follow the manufacturer's instructions closely to avoid leaks or mistakes. If you feel unsure or uncomfortable with the installation process, it is recommended to hire a professional plumber to ensure the job is done correctly and to avoid potential complications.
Are Garbage Disposals Good for the Environment?
When it comes to the environmental impact of garbage disposals, there are both advantages and potential drawbacks to consider.
On the positive side, using a garbage disposal can help reduce the amount of solid waste sent to landfills. By grinding food waste and sending it into the sewage system or septic tank, it can be treated along with other wastewater. This process can contribute to the production of biogas, a renewable energy source, through anaerobic digestion. Biogas can be used for electricity generation or as a heat source.
However, there are some environmental considerations to keep in mind. Garbage disposals can increase the load on wastewater treatment plants or septic systems, requiring additional energy and resources for processing.
If not used properly, excessive food waste can strain the capacity of septic systems or contribute to clogs in sewage pipes. Additionally, the operation of garbage disposals can lead to increased water usage, as water is needed to flush the food waste down the drain.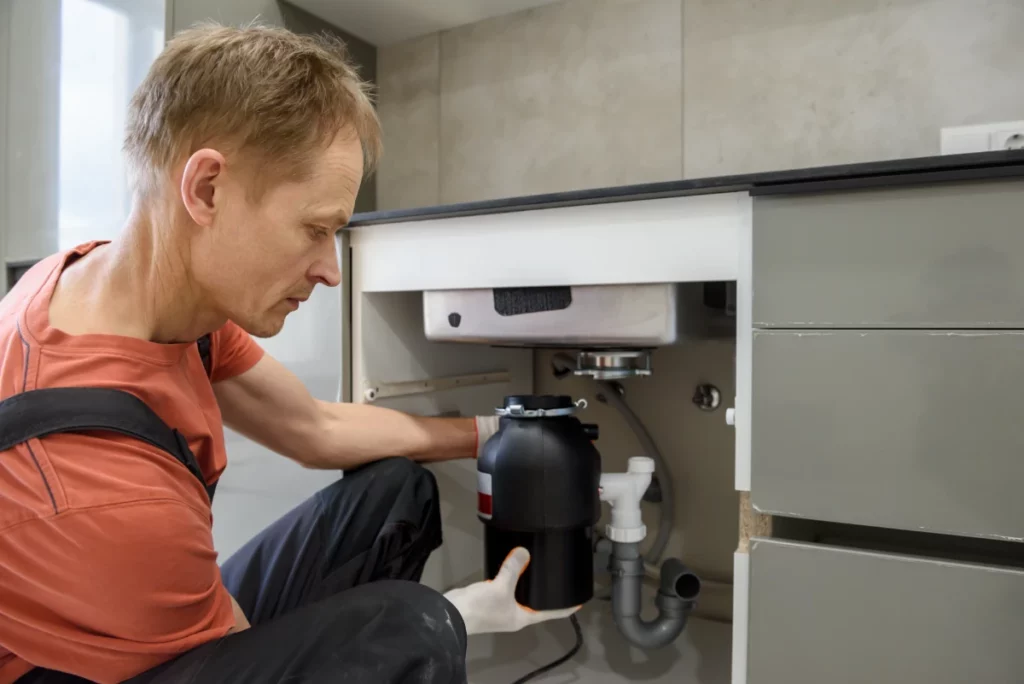 Stronghold Plumbing & Septic In and Near Lakeland
If you're in need of a new garbage disposal, disposal repairs, or any other plumbing services, don't hesitate to contact Stronghold Plumbing & Septic for a free plumbing estimate.
Our experienced team is ready to assist you with any plumbing needs you may have. You can trust the professionals plumbers at Stronghold Plumbing & Septic for all your plumbing needs. We pride ourselves on offering straightforward pricing with no hidden fees or surprise charges. When you're searching for a plumber near me, our team is there to help.