When it comes to plumbing projects, finding the right plumber is essential for a successful and hassle-free experience. Whether you're dealing with a leaky faucet, a clogged drain, or a full-scale plumbing installation, hiring the best plumber can save you time, money, and stress.
Hiring the Best Plumber
Determine Your Needs
Before you start your search for a plumber near me, it's crucial to determine your specific needs. Are you looking for repairs, maintenance, or a complete plumbing system installation?
Identifying the scope and nature of your project will help you find a plumber with the right expertise. This initial step ensures that you can communicate your requirements effectively when discussing the project with potential plumbers.
Ask for Recommendations
One of the most reliable ways to find a reputable plumber is by asking for recommendations from friends, family, neighbors, or coworkers who have recently had plumbing work done. Personal referrals can provide valuable insights into the plumber's professionalism, reliability, and the quality of their work. Take note of the recommended plumbers and make a list to further evaluate them.
Research and Check Credentials
Once you have a list of potential plumbers, it's time to conduct thorough research. Start by checking their credentials and licenses. Ensure that the plumbers you are considering are licensed, insured, and bonded. Licensing ensures that they have the necessary qualifications and knowledge to perform plumbing work safely and efficiently. Insurance protects you from any liability in
Read Online Reviews
Online reviews can provide valuable insights into the reputation and customer satisfaction of a plumber and their plumbing services. Search for reviews on reputable websites or platforms specific to your area. Look for trends in the feedback to get an overall sense of the plumber's reliability, punctuality, professionalism, and the quality of their work. Be cautious of any plumbers with consistently negative reviews.
Request Quotes and Compare
Contact the plumbers on your list and request detailed quotes for your project. A reliable plumber will be willing to provide a written estimate that includes a breakdown of costs, materials, and labor. Be cautious of any plumber who refuses to provide a written estimate or asks for a large upfront payment. Compare the quotes from different plumbers, taking into account their experience, reputation, and the specific services they offer.
Inquire About Guarantees and Warranties
When discussing your project with potential plumbers, inquire about any guarantees or warranties they offer. Reputable plumbers stand behind their work and are willing to address any issues that may arise after the completion of the project. A guarantee or warranty provides you with peace of mind, knowing that the plumber will take responsibility for any problems that occur within a specified period.
Ask About Experience and Specializations
Experience is a vital factor when hiring a plumber. Inquire about the plumber's years of experience and their specific areas of expertise. Some plumbers specialize in residential projects, while others have extensive experience in commercial or industrial plumbing. Choosing a plumber with relevant experience ensures that they have the skills and knowledge necessary to handle your specific project effectively.
Consider Availability and Response Time
Plumbing emergencies can happen at any time, so it's essential to consider the availability and response time of the plumber you plan to hire. Inquire about their working hours, emergency services, and how quickly they can respond to urgent situations. A reliable plumber should be reachable and able to provide prompt assistance when needed.
Communication and Professionalism
Good communication and professionalism are crucial when working with a plumber. Pay attention to how the plumber communicates with you during the initial contact. They should be attentive, responsive, and willing to answer all your questions. Professionalism extends to their appearance, punctuality, and how they handle themselves during the project. A professional plumber will treat your property with respect and clean up after themselves.
Trust Your Instincts
Lastly, trust your instincts when making the final decision on which plumber to choose. Consider all the information you have gathered about each plumber and choose the one that you feel most comfortable with. Trustworthy plumbers will prioritize your needs, provide transparent information, and ensure your satisfaction with their work.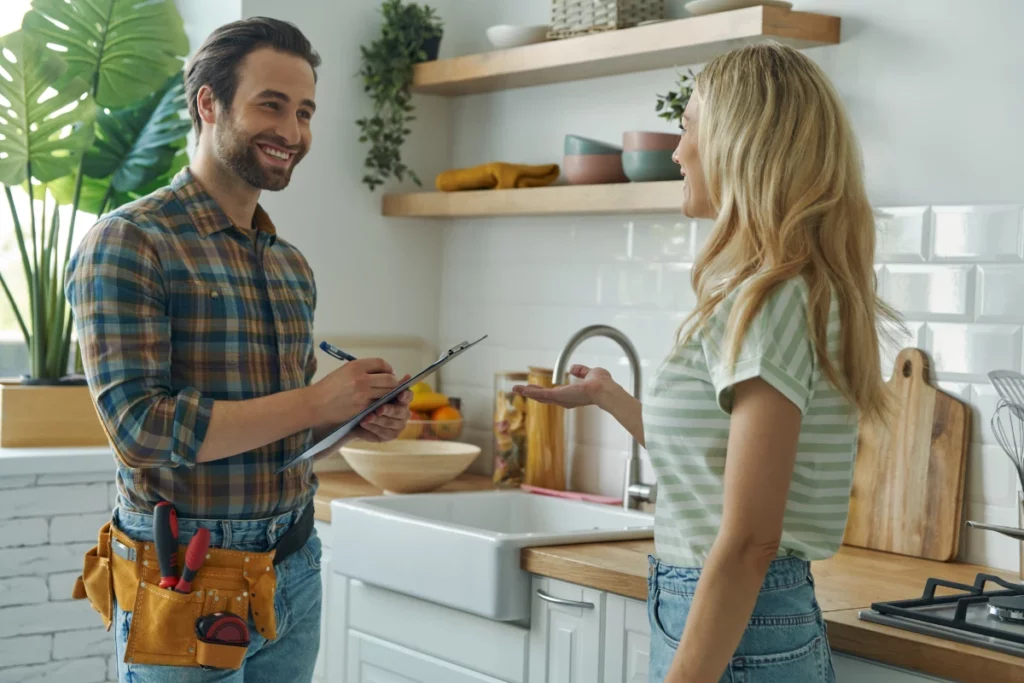 Florida Plumbing Licenses and Certifications
In the state of Florida, plumbers are required to be licensed or registered locally to work independently as professional plumbers. The licensing process involves meeting certain eligibility criteria and passing examinations. Here are the key points regarding licensing and certification for plumbers in Florida:
To be eligible for a plumbing contractor's license in Florida, individuals must meet the following criteria:
Be 18 years of age or older.
Have a minimum of 4 years of experience as a plumber, with wage stubs, tax returns, or certifications from other master plumbers as proof. Up to 3 years of that experience can be substituted with a qualifying degree.
Pass a criminal background check and submit fingerprints.
Demonstrate financial stability, which may require providing bank statements, credit scores, and tax returns. Proof of a bond is also necessary.
Hold property damage insurance and public liability insurance, as well as worker's compensation insurance for all employees
In Florida, plumbers can choose to become either a registered plumbing contractor or a certified plumbing contractor. The distinction between these two designations determines the scope of their practice.
Registered Plumbing Contractor
This license is suitable for those who plan to work in a specific local area. It requires passing a local competency examination instead of the state license exam.
Certified Plumbing Contractor
This license allows plumbers to work throughout the state of Florida or in multiple locales. To obtain this license, plumbers must pass the state license examinations.
Stronghold Plumbing In & Near Lakeland
When you need plumbers in and near Lakeland, contact Stronghold Plumbing & Septic. As a local licensed plumbing company, we are proud to offer a full range of plumbing services the central Florida area.
Whether you need an emergency plumber or you're just looking for free plumbing estimates, the professional team at Stronghold Plumbing is here to help.