According to the United States Environmental Protection Agency (EPA), an average American household consumes about 300 gallons (1,135 liters) of water per day. This includes various activities such as bathing, toilet flushing, dishwashing, laundry, and outdoor water usage.
For homes with septic systems, the average water usage of 300 gallons per day has implications. Since all of the home's wastewater flows through the septic system, excessive water usage can lead to issues such as backups, slow drainage, or even system failure.
Therefore, it becomes crucial for households with septic systems to practice water conservation measures and efficient water usage to prevent overloading the system and ensure its longevity.
Understanding Water Usage in Your Home
Many homeowners are not even aware of how much water is used in their homes on a daily basis. That's why they are often surprised to see the statistics below:
A top-loading washing machine typically uses around 30-40 gallons (113-151 liters) per load, while a front-loading machine uses approximately 20-25 gallons (75-95 liters) per load.
An energy-efficient dishwasher typically uses around 4-6 gallons (15-23 liters) per cycle. However, older or less efficient models may consume more water.
The average showerhead has a flow rate of 2.5 gallons (9.5 liters) per minute. Depending on the duration of the shower, water usage can range from 10-25 gallons (38-95 liters) per shower.
Older toilets can use between 3-7 gallons (11-26 liters) of water per flush, while newer low-flow toilets typically use around 1.6 gallons (6 liters) per flush.
The flow rate of faucets can vary, but standard faucets typically use around 2-3 gallons (7.5-11 liters) per minute.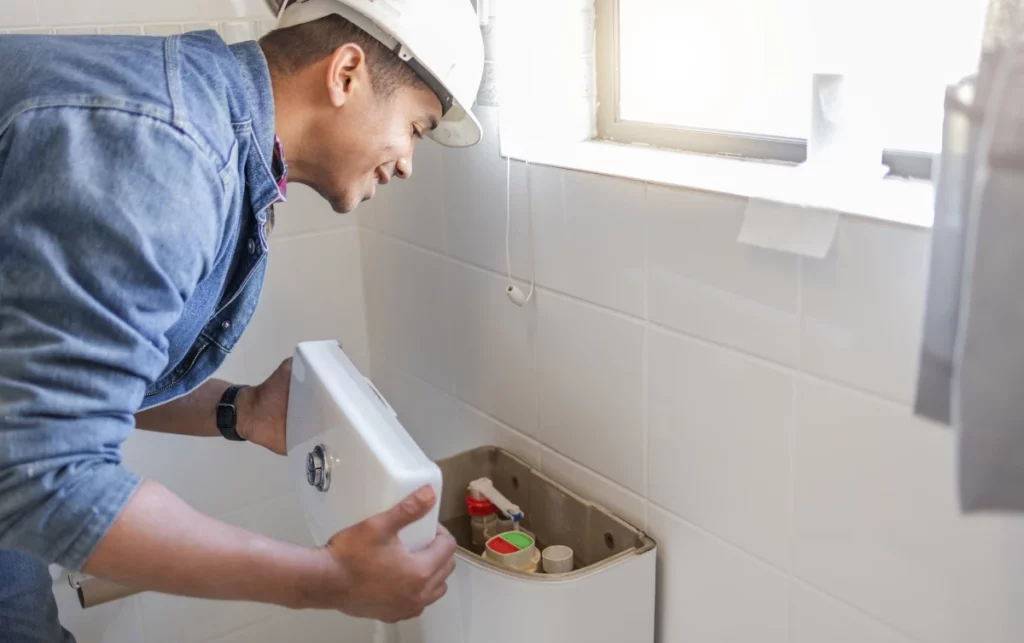 Tips for Reducing Water Usage
Water usage reduction is not only beneficial for your monthly bills and the environment, but it also plays a crucial role in extending the lifespan of your septic system. By adopting efficient water usage practices and implementing water-saving tips, you can minimize the strain on your septic system and avoid costly repairs or replacements.
Here are some practical water-saving tips to help you reduce your water consumption and maintain the health of your septic system.
Fix Leaks and Drips
Even minor leaks or drips can lead to significant water waste over time. It's important to promptly address any leaks in your plumbing system, faucets, or toilets. Regularly inspect your home for leaks and make necessary repairs to prevent unnecessary water usage.
Install Water-Efficient Fixtures
Upgrading your fixtures to water-efficient alternatives can have a significant impact on reducing your water consumption. Install low-flow showerheads, faucets, and toilets to decrease the amount of water used without compromising functionality. These fixtures use less water while maintaining adequate pressure and performance.
Be Mindful of Toilet Usage
Toilets account for a large portion of household water usage. Avoid using your toilet as a wastebasket and only flush when necessary. Consider installing a dual-flush toilet, which allows you to use different amounts of water for liquid and solid waste. This simple modification can help you conserve water significantly.
Optimize Dishwashing and Laundry
When using your dishwasher or washing machine, aim to run full loads to maximize water efficiency. Select the appropriate water level settings for the load size, and consider using the shortest cycle that still provides satisfactory results. Using eco-friendly detergents and phosphate-free soaps can also minimize the impact on your septic system.
Fixtures and Appliances Maintenance
Regularly check your fixtures and appliances for any malfunctions or inefficiencies that may lead to water waste. Ensure that all connections are secure, and there are no hidden leaks or drips. Proper maintenance will not only save water but also prevent potential damage to your septic system.
Limit Outdoor Water Usage
Even outdoor water usage, such as watering lawns and gardens, can put a strain on your septic system. Opt for water-efficient landscaping techniques, such as using native plants that require less water. Collect rainwater in barrels and use it for irrigation purposes, reducing the need for tap water.
Spread Out Water Usage
Avoid overloading your septic system by spacing out water usage throughout the day. For example, if you have multiple loads of laundry, run them at different times instead of consecutively. Spreading out water usage helps your septic system handle the water more effectively, preventing overflows or backups.
Educate Household Members
Encourage everyone in your household to be mindful of their water usage. Teach your family members about the importance of water conservation and provide practical tips for reducing water consumption. Simple habits, such as turning off the tap while brushing teeth or taking shorter showers, can make a significant difference in the long run.
Regular Maintenance From a Septic Professional
Regular maintenance and inspection of your septic system are essential to ensure its longevity. Schedule routine visits from a septic professional who can assess the health of your system, identify any potential issues, and provide guidance on water usage reduction specific to your situation.
Practice Water-Saving Habits
Finally, adopt water-saving habits as part of your daily routine. These include turning off the tap when not in use, using a broom instead of a hose to clean outdoor areas, and using a sink strainer to avoid clogs that may require excessive water usage to fix. These small adjustments can add up to significant water savings over time.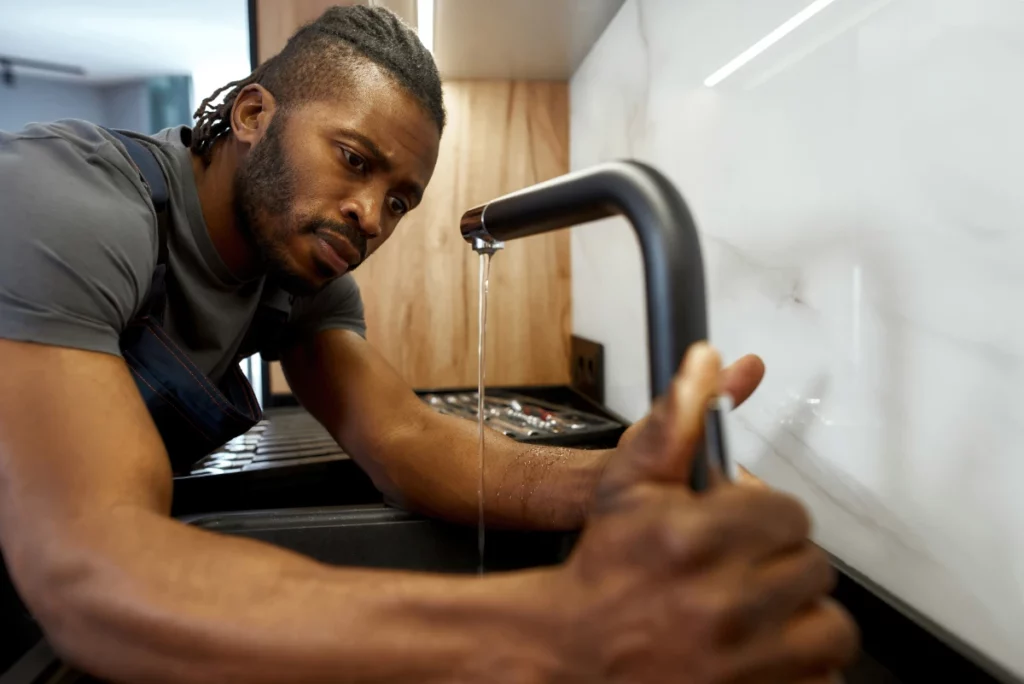 Reducing Water Usage Has Many Benefits
In conclusion, efficient water usage is not only an environmentally responsible choice but also a crucial step in prolonging the lifespan of your septic system. By implementing efficient water usage practices and adopting water-saving tips, you can minimize strain on your septic system, prevent unnecessary water waste, and avoid costly repairs or replacements.
Stronghold Plumbing In and Near Lakeland
Stronghold Plumbing & Septic is the best choice for anyone in need of Lakeland septic services. From free septic estimates to routine pumping, installation, and repairs, our experienced septic professionals have the skills and tools to ensure that your Lakeland septic system remains in great shape. We also offer a full range of plumbing services to homeowners and commercial property owners throughout central Florida. Contact us today.